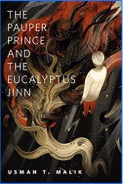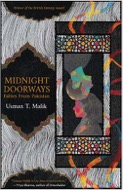 Legal name:
Transliterated name: Malik, Usman Tanveer
Birth place: Lahore, Pakistan
Birth date:
Language: English
•

Bibliographic comments: Co-founder of the Salam Award for Imaginative Fiction, also the first Pakistani to win the Bram
Stoker Award.
Biographic comments:


Midnight Doorways: Fables from Pakistan
2021
Library edition: February 2021, first edition
Kitab
ISBN 978-9696-16058-8
Hardcover, 228 pages
P₹2,000
Notes:
• Illustrated by Saniya Kamal, Omar Gilani, Komal Ashfaq, Romaisa Fawad, Kehkashan Khalid, Samya Arif and Emil
Hasnain.
• 'The Vaporization Enthalpy of a Peculiar Pakistani Family' won the 2014 Stoker Award for Superior Achievement in
Short Fiction.
• Winner of the 2022 World Fantasy Award for Best Collection.
Fiction: Ishq // The Wandering City // Resurrection Points // The Fortune of Sparrows // Dead Lovers on Each
Blade, Hung // The Vaporization Enthalpy of a Peculiar Pakistani Family // In the Ruins of Mohenjo-Daro



The Pauper Prince and the Eucalyptus Jinn
2015
Library edition: April 2015, first edition
Tor
ISBN 978-1-4668-8651-3
Digital
$0.99
Notes: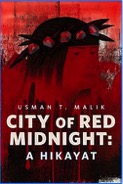 City of Red Midnight: A Hikayat
2020
Library edition: October 2020, first edition
Tor
ISBN 978-1-2507-8383-7
Digital
$0.99
Notes: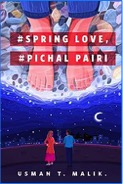 #Spring Love, #Pichal Pairi
2021
Library edition: March 2021, first edition
Tor
ISBN 978-1-2508-0091-6
Digital
$0.99
Notes: